Avenger I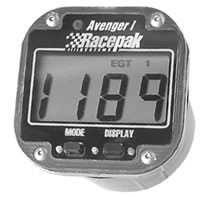 The new Avenger I by Racepak records 1 RPM and 2 EGT temperatures and displays them one at a time on a backlit LCD with .800" digits. You can replay 6 minutes of data or simply display peak readings during any run. The Avenger I can also be programmed for an alarm mode where a red light will flash when user programmed maximum limits are exceeded. Compact and waterproof, it fits in a standard 2-1/16 gauge cutout. Kit comes complete with 2 quick response EGT probes & remote switch.
Avenger I Kit
TGT14823
$450.00
Quick Response EGT
TGT14824
$79.00
KOSO EGT GAUAGES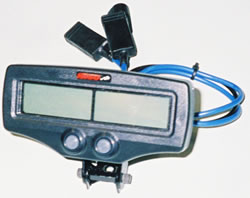 The latest in exhaust gas monitoring for correct carb calibration. Large digital display with programmable warning function and max temp playback. Comes complete with probes. Can be run with 12 volt battery or directly off lighting circuit. Available in single and twin models.
KOSO Single EGT & Probe
TGT04065
$225.00
KOSO Twin EGT & Probe
TGT06B61
$325.00
Lap Timer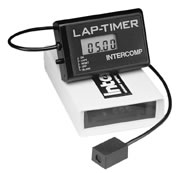 Mount this timer on your sled and record lap times in oval or snocross. With an extra beacon, it is also perfect for drag racing and speed run test. Only 4" x 2" x 1" in size, and operates on 9V and AA batteries. Provides 250 data memory with .01 sec. accuracy. Beacon is threaded for easy tripod mounting. High tech, vibration resistant circuit design. Used by professional auto, cycle & snowmobile racers. Purchase extra beacons for split timing.
Oval & SnoX Timer
TGT14830
$475.00
Drag & Speedrun
TGT14831
$599.00
Extra Beacon
TGT14832
$125.00